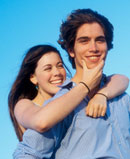 Salicylic acid
Salicylic acid is a key additive in many anti acne skin care products. It has both antiseptic and anti-keratinization qualities and enhances exfoliation by helping the skin to shed the outermost, dead, cells.
Salicylic acid is another staple of acne products and can be found in a huge number of brand name products.
What does salicylic acid do?
Salicylic acid has the following qualities:
Antiseptic - salicylic acid has an oxidizing action that is fatal to bacteria and fungi on the surface of the skin. This helps to kill the bacteria that contribute to acne.
Anti-keratanization - salicylic acid's oxidizing action helps to break up comedones, or black and whiteheads, that form over clogged pores. This effectively helps to reduce the severity of existing blemishes.
Exfoliant - salicylic acid stimulates the skin to shed the outermost, dead layers of skin cells. This helps to keep dead cells from plugging pores, leading to further blemishes, and has the added benefit of making the skin look more youthful and vibrant. Salicylic acid is frequently used to treat such disorders as psoriasis due to this exfoliant action.
Side effects of salicylic acid
Salicylic acid can cause dryness and/or peeling of the skin, especially among those who have sensitive skin. Should this happen to you, consider reducing the frequency of application or the concentration of salicylic acid applied.
Many report experiencing a brief but stinging pain when applying salicylic acid. This side effect does not appear to be dangerous and is not uncommon.
Is salicylic acid an effective anti acne ingredient?
Definitely. Along with benzoyl peroxide, salicylic acid is one of the most common and most trusted ingredients found in anti acne skin care products. Those whose skin is too sensitive for salicylic acid should consider trying tea tree oil.
Review of acne treatments
Check out the top recommended acne treatment!