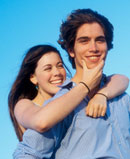 Retinol
Retinol is one of the many forms in which Vitamin A is found in the human body. In order to have an effect on the skin, retinol and any other retinoid must be metabolized by the skin cells into retinoic acid. Fortunately, the cells of the skin can freely transform retinol into retinoic acid.
What does retinol do?
Retinol and retinoic acid have the following properties:
Stimulates cellular replication and differentiation - retinol encourages the cells of the skin to divide and function healthily.
Antioxidant - retinol, like all types of Vitamin A, is an antioxidant that helps to fight free radicals and the damage done by free radicals to the molecules of the body.
Exfoliant - retinol encourages the skin to slough off excess cells, thus preventing these cells from forming blockages that lead to pimples.
Side effects of retinol
Retinol can have a number of unpleasant side effects. Like most retinoids, retinol can cause the user to have a sensitivity to sunlight, so a sunscreen should always be applied after retinol to protect from scarring and discoloration due to sunlight.
Retinol can cause irritation and stinging. In those with sensitive skin, washing retinol off after about an hour is one recommended method of coping with the discomfort. Retinol can cause redness and swelling, even peeling of the skin. In this case, the skin is in all likelihood too sensitive for retinol and use should be discontinued.
Is retinol an effective anti acne ingredient?
Yes. Though retinol is a harsh form of Vitamin A (retinyl palmitate is a much gentler but equally effective form), it is certainly an effective tool in the fight against acne. Its action in clearing up stubborn outbreaks of acne is quite respectable.
Recommended acne treatments
Learn which product is considered to be the very best acne treatment!