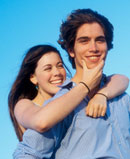 Cleansing the face
Step 1 of the anti-acne skin care regimen
The skin of your face is delicate and easily traumatized. Improper cleansing, or the wrong products, will not only not help but can also make acne breakouts even worse!
On the other hand, properly cleansing the face removes excess sebum from the surface of the skin. Cleansing is a vital first step in your daily skin care regimen.
Follow these tips for proper facial cleansing.
Choosing the right cleanser
One of the most common misconceptions about facial cleanser is that it should tingle. That's simply incorrect. If you feel a cooling or tingling sensation, your cleanser is actually irritating your skin. Irritation slows the healing of acne lesions and can even make existing acne worse.
Using inappropriate cleansers, like bar soaps, can further clog the pores, causing new acne outbreaks.
When choosing a cleanser, remember the following:
You're trying to cleanse, not strip, the skin
Your cleanser should be gentle
Non-comedogenic products only
How to properly cleanse the face
In your morning shower, use your cleanser to make a rich lather. Using your hands, gently wash your face and any other problem areas (shoulders, neck, etc.). Use a soft circular motion.
After cleansing, either move on to exfoliation or straight to disinfection. We recommend exfoliation as a part of your anti-acne skin care regimen but most people should not exfoliate daily. If you're properly gentle with exfoliation, you may need to exfoliate 3-5 times per week. On average, 3 exfoliations per week are sufficient.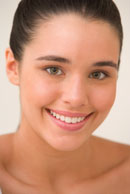 Recommended cleansers
The following over-the-counter products are recommended cleansers:
Cetaphil Gentle Skin Cleanser Wash
Neutrogena Extra Gentle Cleanser
Purpose Gentle Cleansing Wash
These bar-cleansers are appropriate for men who use cleanser lather for shaving:
Purpose Gentle Cleansing Bar
Basis Sensitive Skin Bar
Cetaphil Gentle Cleansing Bar, Antibacterial
Cetaphil Gentle Cleansing Bar, Unscented